Higher Education
We deliver true value to many Institutions across diverse areas of information management services and technologies.
Student Engagement and Retention
Simpson Associates are the UK partner of Jenzabar Education Solutions who provide an engagement solution that combines data access, student engagement and predicted outcomes, allowing tutors and support staff to communicate with each other, to agree on appropriate student interventions and then to monitor implementation and results. The solution is split into 3 core areas:
Gathering student sentiment
Universities are telling us that one of their first hurdles is in capturing current and relevant data on which to base their engagement approach. The Jenzabar Student Success Survey lets you collect the non-cognitive inputs from your students, giving you much more information to complete the picture for every individual.
Early Alerts
When teams work disparately it is essential that a solution works to support collaboration and communication at all levels of student engagement and intervention.
Jenzabar Retention provides a fully integrated Concern Management System (CMS) which lets your staff provide individualised and specific intervention strategies based on a particular type of issue, thus allowing tutors enough time to support, intervene, retain or improve students.
Predictive Analytics
Like many of you, our customers are seeking the magic, black box of retention, and many vendors claim to impact persistence, but in our experience, student success is not the simple story people want it to be. Student results and standardised scoring are just one strand of an intertwined set of data that tells the complex story of student outcomes.
Jenzabar Retention's predictive modelling functionality reflects the unique characteristics of your student population. An analysis of your current data, as far back as three years if required, identifies trends and individual risk factors affecting your retention and graduation rates. Weighting selected risk factors creates your own unique risk assessment model which is then applied to your campus, allow a clear and consistent view of who is safe, who is at risk, or who is at high risk.
Data Warehousing
Today, your institution is capturing unprecedented volumes of information, often doubling in the last two years alone, by capturing unstructured data in click streams and social media.
Many institutions are starting to combine and analyse this data with structured information from their corporate information systems to gain a complete view of their students' journey and experience.
Some challenges they have faced have been in managing data gaps, and access to data that delivers confident and reliable results! Simpson Associates Information Services have been designing, managing, building and supporting Information Management and Data Warehouse applications within a wide range of industries, educational institutions and the public sector for over twenty years.
We recognise this maturing marketplace and the need to achieve the 'transformative 'stage of performance maturity, to ensure you can capitalise on the data you now have available on which to base your strategic decisions and institutional insight.
Featured Case Study: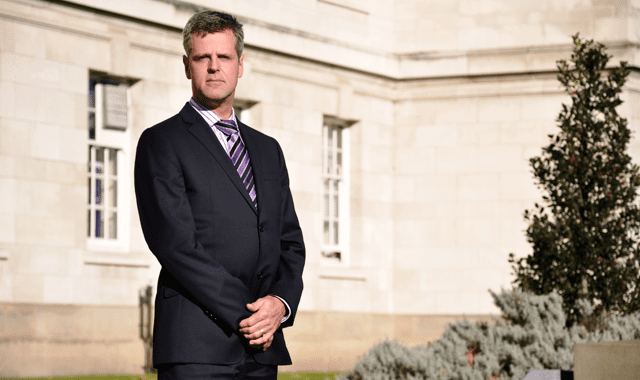 "We had sole responsibility for the architecture of the solution, providing guidance on the approach, developing and supporting the data warehouse and initial MI dashboards and reports, to help University personnel to build their knowledge and skills in parallel all at the same time. The whole team contributed and every stage of the project was delivered on time."
Sam Boulton, Higher Education Business Development Manager
Financial Planning
The purposes of financial planning are typically:
To ensure that a University has the best chance of achieving its financial operating strategy
To highlight what has to happen (in financial terms) to get the University from where it is now to where it wants to be in the future
To understand the impact of internal and external factors that will affect the University's finances such as student retention, research income, commercial income etc.
To enable the University to forecast how much income it will generate and how much it can spend on different activities
To meet a funding council requirement for a financial forecast to be provided annually
This process can involve a large number of people from across the University including academic and professional service departments, executive boards and as well as finance departments and in our experience this process can be extremely resource intensive, involving the distribution of Excel workbooks and shared data sets and definitions to inform any individual budget and forecast production.
It is often difficult for the central finance team to have visibility of the derivation of forecast submissions to ensure common methods and assumptions are being deployed. By automating the capture and management of these models we can deliver time savings and cost savings whilst introducing an agility in the forecasting process that enables more regular forecasting capability.
Featured Case Study:

"We now have an integrated planning tool. We put in course data and student data and use that to model our student numbers and our fee income, we input employee data and use that to model our resources that are required and then both of those feed into our finance model which summarises the income and the cost for the university during the period."
Sue Reader, Corporate Finance & Planning Manager
Performance Management
A Performance Management (PM) program includes people, skills, processes, metrics and other components, as well as technologies. As the Business Intelligence (BI) program matures, the architecture will evolve, along with the processes and skills needed to support it.
Many institutions have started to take a strategic approach to BI and PM because the individual projects that prevailed in the past have created silos of information without always giving managers the insight they need to make good decisions.
However, Universities cannot always adopt a strategic approach in one simple step; it takes time to build all the skills needed for the right BI and PM program. One way to consider this is by using a BI maturity model to identify the enterprise's current level of maturity and the level of maturity that the enterprise's strategic goals require.
We work with customers at all levels of BI maturity, our unique added value is to participate in a project at various levels and help institutions to ensure that within the constraints of time-scale and budget we are able to facilitate the move to the next level.
Our objective is to ensure that the components we architect and develop will provide an example of best practice at any level of the maturity model and will not need to be re-engineered as the maturity of the enterprise changes.
Featured Case Study: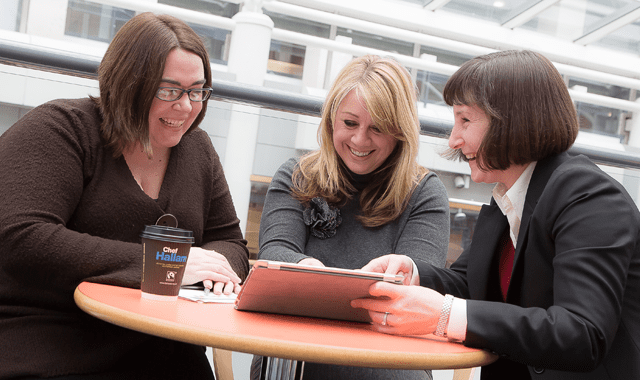 "The four year plan is now produced in two hours, almost all of which is system calculation time, freeing up valuable resources. Amending a target and running it through the model was a laborious process taking days, now revisions to assumptions can now be processed in as little as 20 minutes."
Andrew Hindmarsh, Head of Planning, Sheffield Hallam University
Student Number Planning
Simpson Associates offer Universities a flexible option for the management and future planning of student intake and educational lifecycles, both in course structure, and income terms. These solutions are multi-dimensional, dynamic, driver-based models which put control and responsiveness in the hands of the University's planning teams, schools, and faculty stakeholders, improving response times and organisational efficiency.
In regulatory terms, our student planning solution enables organisations to respond quickly to annual or ad-hoc changes required by organisations such as the Higher Education Statistics Agency (HESA), or the Higher Education Funding Council for England (HEFCE).
As regulatory planning or investment assumptions change, whether at general level, school, or even course level, this can be instantly reflected across the entire student model. Automatic feeds into revised targets and plans, deliver large savings in time and resources across finance, planning and the affected faculties.
Featured Case Study:

"The four year plan is now produced in two hours, almost all of which is system calculation time, freeing up valuable resources. Amending a target and running it through the model was a laborious process taking days, now revisions to assumptions can now be processed in as little as 20 minutes."
Andrew Hindmarsh, Head of Planning, UON
Business Intelligence
Universities are keen to maximise their performance in the university league tables. The league tables represent a barometer to the public of a university and can have an impact on encouraging students to enrol; employers views of graduates; learning aims & objectives; funding; staff morale.
Monitoring a student's progress is an essential part of ensuring that Higher Education Institutions are achieving their teaching and learning aims and outcomes at all levels i.e., schools, programmes and modules; not only must they 'get this right' but they must also be able to show that they do.
Regulatory obligations mean that this information has to be transparent and accessible and needs to reflect a continual programme of improvement against learning aims. University codes of practice concerning student progression specify that results need to be combined at source from assessment and examination boards; this can often stem from multiple data sources and be presented in multiple ways. Combining this information from these sources can present a challenge.
A university's ability to manage student progression reporting can be improved, in part, by the better collection and integration of the data that is reported and a data warehouse-based approach is often essential to complete this integration from the key corporate systems of: Student Records, Human Resources and Finance.
Featured Case Study:

"Having this information available on demand, at my fingertips is invaluable. I can now see what courses are our strongest or where our students are struggling at any time of the year and this allows me to make better informed decision regarding my actions. "
Suzy Kerr Pertic, Pro Dean (Arts and Human Sciences), Student Progression
Higher Education LATEST NEWS
Do you have a question?
Call 01904 234 510 or Email Dave