Power BI Accelerator
Quickly unlock the power of your data and get powerful insights for your business with the Simpson Associates Power BI Accelerator
If you are an organisation looking to kick start your journey with Microsoft Power BI, Simpson Associates Power BI Accelerator will get you up and running fast.
You may well have data stored in on-premise data sources or cloud based systems such as Microsoft Dynamics CRM, Salesforce, Google Analytics, or Azure SQL server. Power BI allows you to quickly access the data and deliver insights for your business.
Our packaged offering includes everything you need to get you started, enabling your organisation to have a working Power BI solution within a month.
We have an offering to suit, whatever your requirements and budget. Each level contains the essentials to get you up and running with Power BI in a short timescale, including a full handover with knowledge share on completion.
Training is available as an option, plus ongoing support can be included in the Custom level, with options ranging from traditional support models right the way through to complete Software-as-a-Service delivery of your data requirements.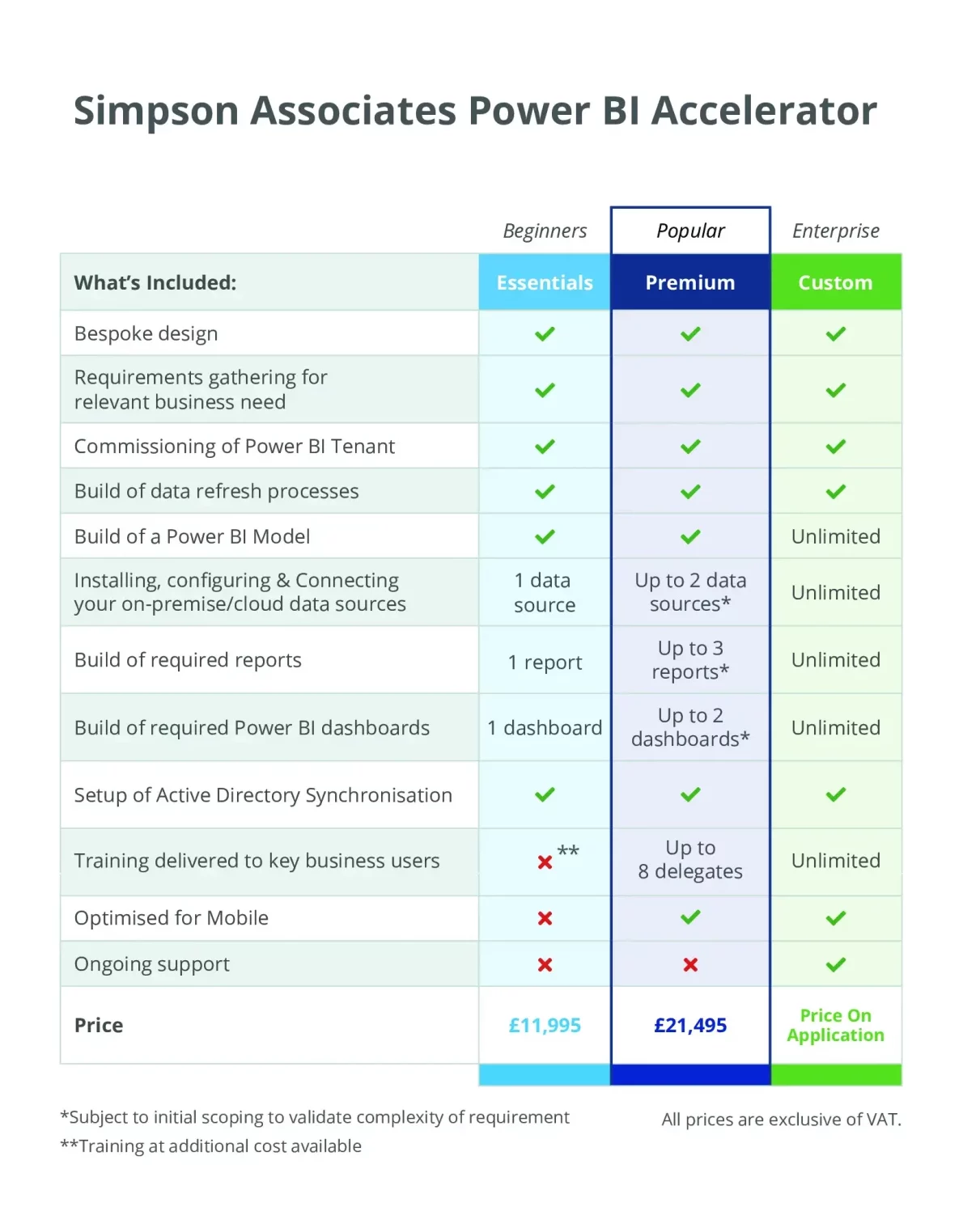 "We looked at some of the major consultancies but they do many things and are not necessarily subject matter experts which we knew we needed. We wanted someone that lived and breathed data. We knew Simpson Associates from a past relationship and they were able to demonstrate their experience of working with both our incumbent solution and with SQL, Microsoft BI and Sharepoint."
Alex MacGregor-Devlin
- IT Director, INSE